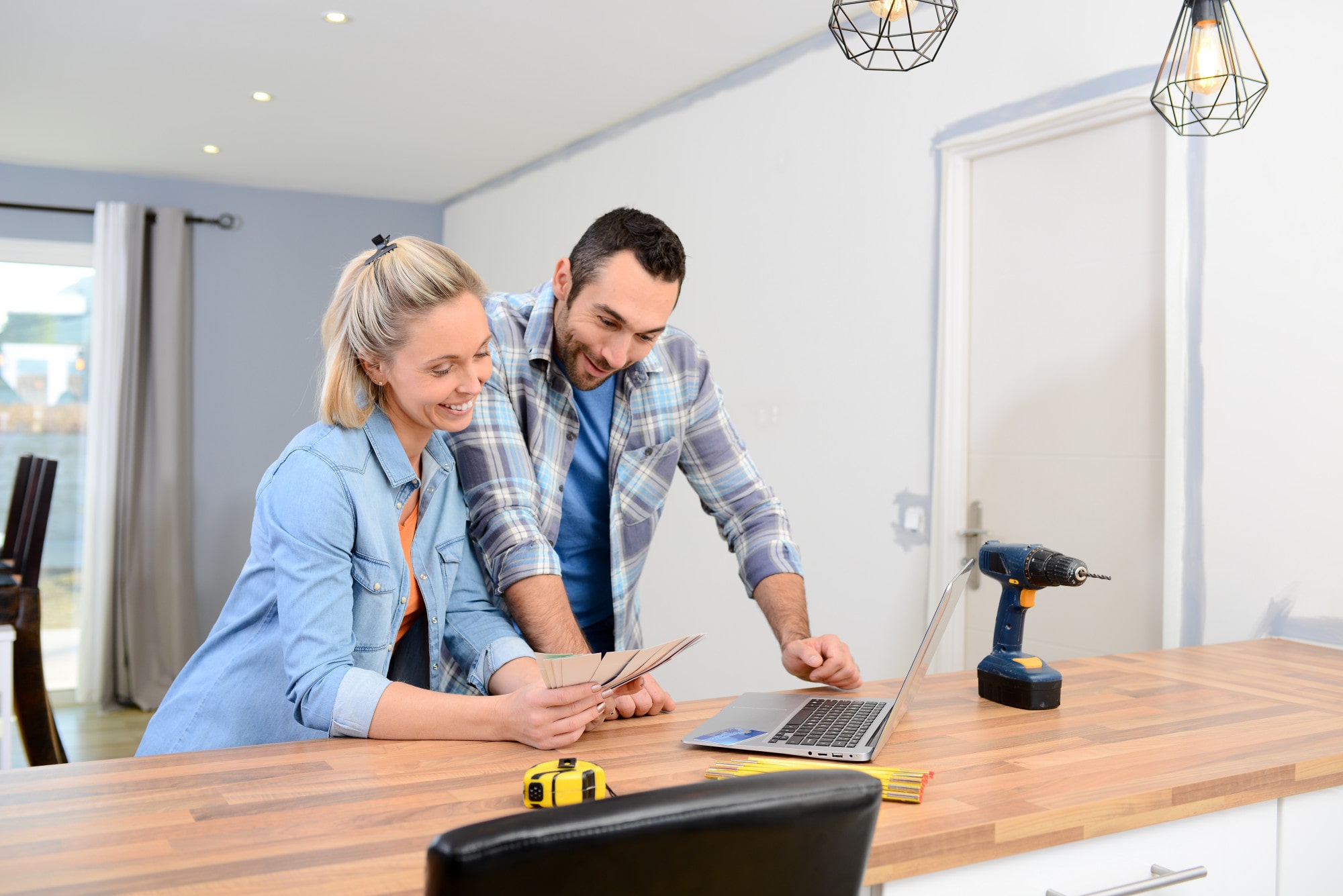 Would you like to increase the value of your Sacramento property?
It's easier said than done. Some upgrades and renovations are costly with little ROI. Some "upgrades" even detract from your home's value.
But some upgrades are almost certain to increase your property's value. If you're a Sacramento area landlord looking to invest in your property, increase its value, and make it more appealing to potential tenants, here are 3 property upgrades you should consider.
1. Give It a Fresh Coat of Paint
When you think of real estate property upgrades, a fresh coat of paint may not be the first thing that comes to mind. But a newly painted exterior or interior room can refresh your property with a new look. Don't just touch up faded spots, instead invest a little more into a complete paint job.
Painting an exterior may involve a bit more work than painting interior rooms, but there are guides you can follow to walk you through the process of painting your home's exterior.
When it comes to choosing colors, opt for neutral colors that go with anything. Neutral colors make it easy for potential residents to imagine themselves living there.
You don't have to go with white or off-white either. Tans, beiges, and grays also work and are less start than solid white.
2. Upgrade to Energy-Efficient Appliances
Since most rental properties have tenants footing the bill for utilities, more and more tenants are looking for energy-efficient appliances. Consider replacing older appliances with newer, more energy-efficient models.
Look for ENERGY STAR appliances. The ENERGY STAR mark is a government-backed symbol for energy efficiency.
Head over to the ENERGY STAR site and check out the full list of ENERGY STAR appliances. Dishwashers, refrigerators, smart thermostats, and many other appliances are made to be energy efficient.
3. Remodel Your Bathroom
One of the most popular home renovation projects is remodeling a bathroom. It's not a cheap investment, but it's worthwhile.
If you balk at the cost of remodeling a bathroom, consider this: in California, the ROI on remodeling a bathroom is 74.4%. Yes, it may be expensive to remodel, but the return on the investment is consistently high.
If your property's bathroom doesn't need remodeling, consider adding in either a second full bathroom or a half-bath for additional value. Many tenants prefer a bathroom with a walk-in shower over one without. At the very least, spend a little time and money dressing up your existing bathroom.
Get Help With Your Sacramento Property
Do you need help marketing your Sacramento property? Or maybe you're worried about finding and screening tenants? Does the idea of rushing to do emergency repairs make you bristle?
When you work with HomeRiver Group Sacramento, we act as your full-service property manager. The real estate market can be volatile and tricky to navigate, but with HomeRiver Group, you will have someone helping you every step of the way.
Talk to a property manager today to find out how much your Sacramento property can rent for. Give us a call at 916-260-2017 or send us a message.