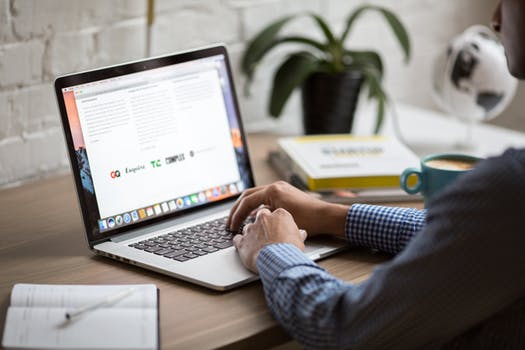 It can sometimes seem like the work of a landlord is never done. From tasks that make up your daily and monthly duties to fielding questions and concerns from current and potential tenants, it can be a lot to contend with. Luckily, there are certain things you can do to make your landlord experience a little bit easier.
Automating some of your processes and taking your business online is a big part of this. Technology is your best friend when you're a busy landlord.
To this end, creating a tenants portal can be a great resource for your tenants and a great way to make your life a little easier. Find out how by reading on now.
What Is a Tenants Portal?
If you're unfamiliar with the concept of a tenant portal, let's take a look at what exactly it is and how it can help you and your tenants. Simply put, a tenant portal is an online resource and tool for tenants.
A tenant portal is a webpage your tenants can access, usually using login details. Here, they're able to view information about their unit and the community it exists within. Each tenant's portal will be individualized depending on their unit and the terms of their lease.
Tenant portals organize important information like as financial balances, payments, and communication preferences.
Tenant portals should serve a few different purposes. They should allow your tenant to carry out functions like paying rent. They should also provide them with important information.
What Should You Include in Your Tenant Portal?
Tenant portals are also often referred to as online rent portals. This is because the ability to pay rent is one of the most popular functions is paying rent. Not only can tenants pay rent, but they can also keep track of the rent they previously paid and any money they might still owe.
Other types of rent portals are more based on being informative. These portals can help your tenants connect to their wider apartment community through updates about events, documentation, tenant surveys, and other features.
These help to enhance the tenant experience and can help you to drive more tenants to renew their leases. This is great, as you want as few empty units as possible.
The ultimate goal of creating a tenant portal is two-pronged. It should make your job as a landlord a little easier. It should also make a better tenant experience for your tenants and encourage them to remain in your units.
Create Your Own Online Tenant Portal Today
Does the prospect of implementing a tenants portal into your work process appeal to you? If you'd like one but aren't sure how to go about getting one, don't worry because we can help.
We've got years of experience assisting landlords in the Sacramento area. If you'd like to learn more about our services get in touch with a member of our team today.