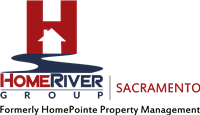 Sacramento City Council voted unanimously on Tuesday to create a new trust fund which could raise $100 million over two years to kick-start the construction of a possible tens of thousands of new affordable housing units.
The proposed trust fund would issue bonds to raise grant and loan money to both rental and for-purchase affordable housing projects to fill financing gaps and accelerate construction."This is a big deal because Sacramento has so many great and unbelievable things going on," Mayor Darrell Steinberg said at a press conference before the vote. He said Sacramento needs to solve its affordable housing and homelessness problem to make "a great city even greater."
The new city bonds would be backed by future revenue from the Measure U sales tax. Measure U was first approved by Sacramento voters in 2012 to fund city services that had been cut during the recession. In 2018, voters renewed and raised the tax from half a cent to a full cent. Funds from the tax go into the city's general fund and don't need to be used for any specific purpose, although Steinberg campaigned for the tax, promising it would be used to help Sacramento's disadvantaged communities, including with affordable housing.
Steinberg said Tuesday that he thought the city could leverage the bond money to get twice or three times as much in matching funds from public funds and private investment. City Councilmember Steve Hansen, who helped Steinberg put together the proposal, told the Business Journal that in the past, the city has lost out on state funding for affordable housing because it didn't have the matching funds necessary.
Hansen said many developers have expressed interest in building affordable housing projects, but uncertainty around the availability of public money put the projects on hold. "There are hundreds if not thousands of units of opportunity waiting for this decision," Hansen said.
He said this money will help kick-start building, and could reduce the wait time to build projects from three years to under a year.
Steinberg said 30% of the money will be set aside for innovative, smaller, efficient kinds of projects. Efficiency housing includes things like modular building, tiny homes, microunits, accessory dwelling units, 3-D printed housing and container unit housing.
"Electricity, plumbing, safety and dignity," Steinberg said. "But smaller."
At the press conference, City Councilmember Eric Guerra said other city officials had toured Factory OS, a Vallejo-based company that builds modular housing units in its factory, and assembles them onsite into multifamily buildings. Those are the kinds of models the fund will encourage.
"We've seen a zillion models but none of them have gone to scale," Steinberg said. He said the city's investment might help incentivize those kinds of innovations.
From Oct. 31, 2013 to Dec. 31, 2018 the city issued building permits for just two units of housing for extremely low-income people. Only 7% of the permits the city issued during that time went to low-income housing at any level.
Before bonds are issued for the fund, the city treasurer's office will conduct a stress test to ensure the general fund can absorb the additional debt service. At the council meeting, City Treasurer John Colville said the city could begin selling the bonds in late July to early August.
Original Article is Located Here