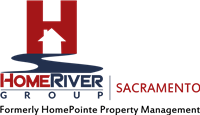 The cold weather we are experiencing in the Sacramento area may result in frozen pipes and interior flooding from those pipes if they burst. This is most common in vacant single-family homes and usually after 2 or more days of very cold weather (below freezing). Our Sacramento property managers will do this service on our vacant properties.

This week you should do the following while at a vacant property:
Find the water shut off and close it (clockwise). The water shutoff valve is usually located below one of the exterior water spigots.
Once off slightly open the front spigot to make sure the water is off. Then you can close it.
Flush all the toilets and make sure they do not refill. Open and then close the kitchen and bath faucets.
If that does not work, you can have our maintenance department do this service for $32.50.
HomePointe Property Management recommends keeping this policy in place until the end of February. If you have any questions or need help with the servicing or management of your properties, please contact our Sacramento area property management team!